You can reach Customer Service toll free at (866) 429-0618 (USA Only), Monday through Friday from 8AM to 4PM, PST or via email at [email protected].
Founded in 2001, PSL Lab Supplies. is an organization of professionals dedicated to providing quality products and personal customer service.
We offer a complete line of equipment and consumable supplies for Histology, Pathology and MOHS. We are constantly increasing our product lines and developing new and innovative products and services.
If you have special needs, please contact us and our expert staff will help you acquire the products and services you need to operate your facility efficiently and economically.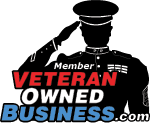 Our job is to make it easier to do your job.